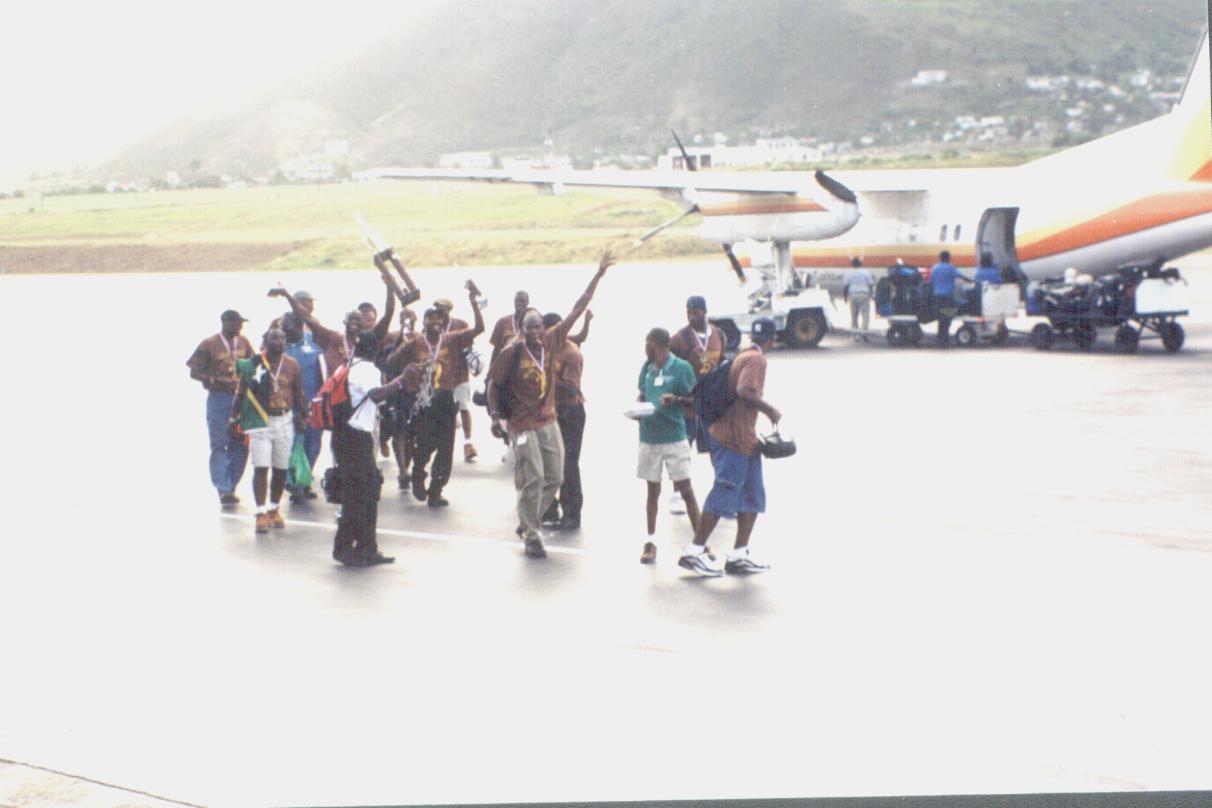 Boys just after touch down at Robert Llewellyn Bradshaw International Airport - St Kitts, Chanting the tune 'WE SHOULD BE IN HOLLYWOOD'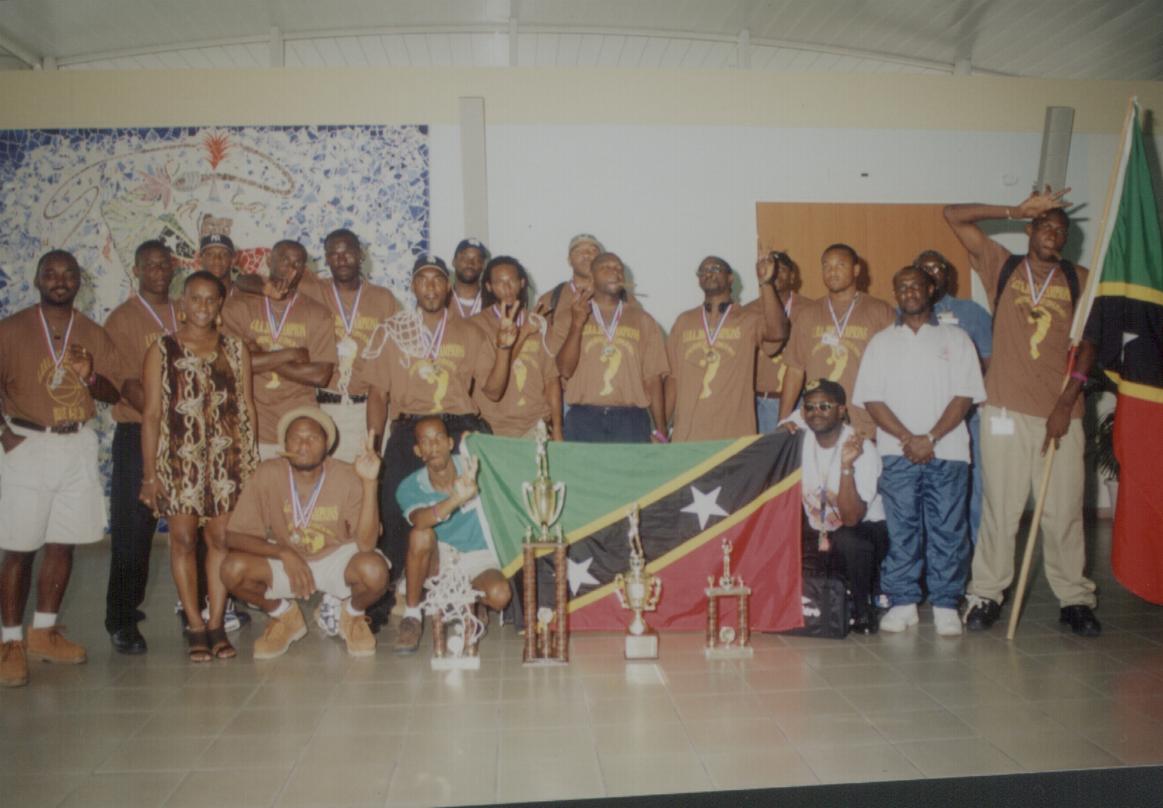 LIBA Boys in ARRIVAL area at RLB International. Seen here also is the Honorable Jacinth Henry Martin (Minister of Sports) and former Minister of Sport Honorable Sam Condor.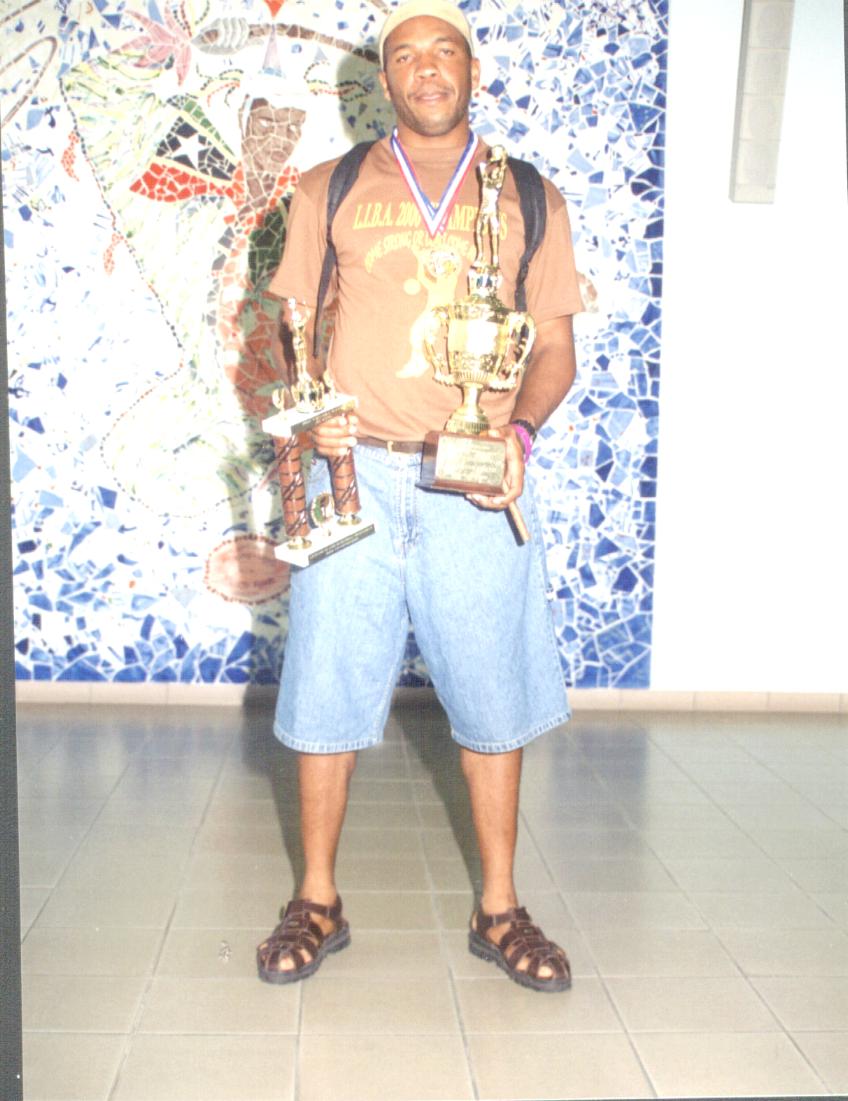 Glen Phillip (Captain) showing off his Trophies of which he received for MVP, for second consecutive year.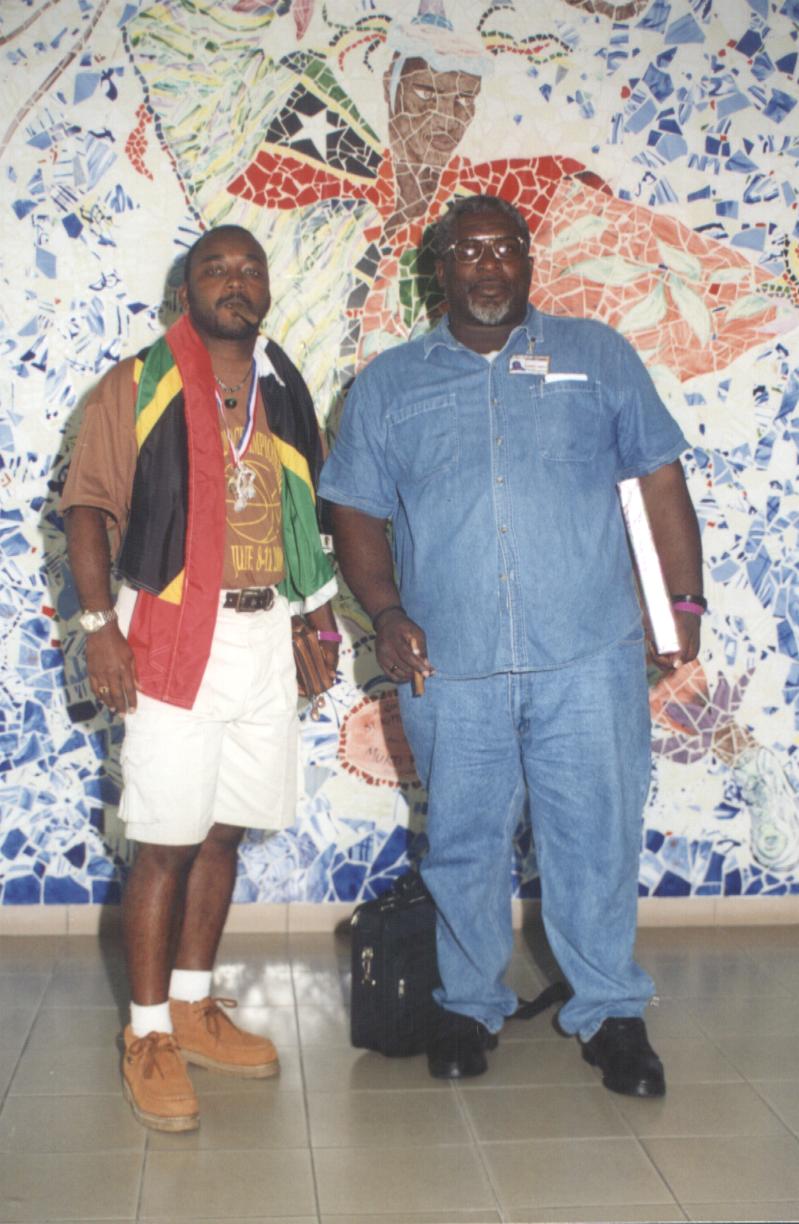 Charles Morton (Vice-President) left - E. James Hanley III (President) right celebrating their victory with Cuban Cigars.
2000 LEEWARD ISLANDS BASKETBALL CHAMPIONS - *** ST KITTS ***